Upgrade Your Kitchen and Bathroom Designs with an Electric Fireplace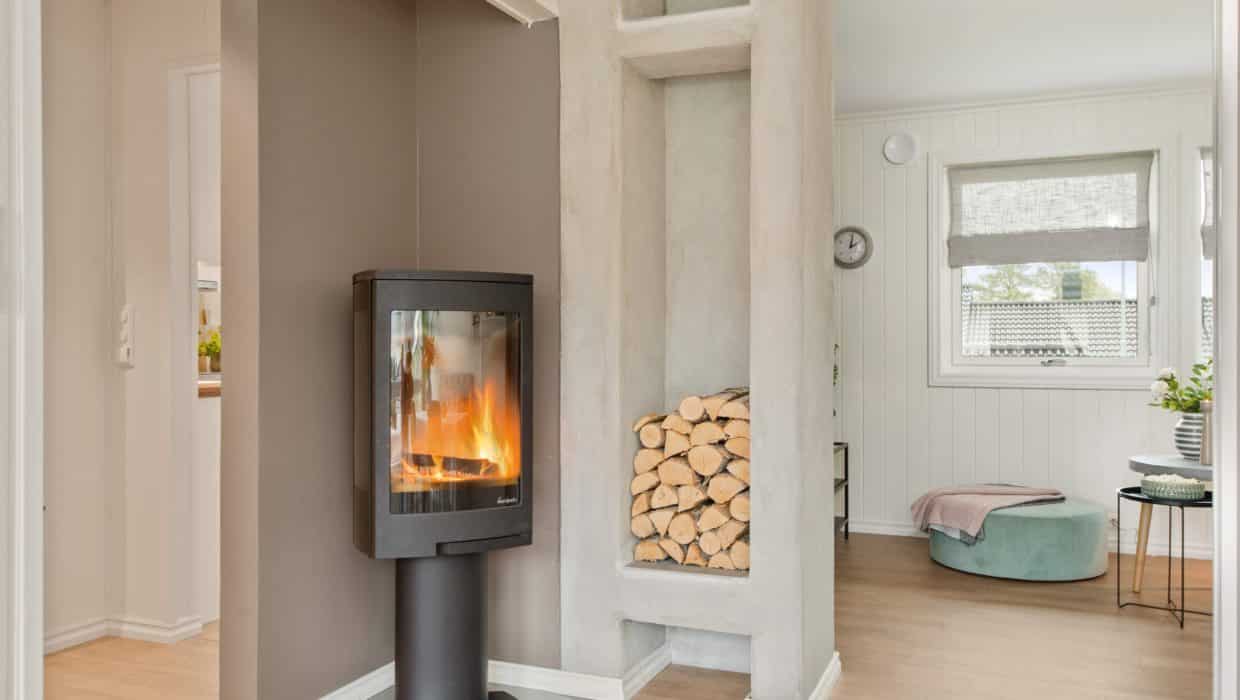 If the kitchen really is the heart of the home, then it just makes sense that you would have a fireplace there. After all, that's where fireplaces began, and the word hearth contains the word heart.
Electric fireplaces make it easy to add this design element to almost any room. They are inherently zero-clearance, which means that they can be installed into drywall or cabinetry without any worries about combustible materials coming into contact with the fireplace. Electric fireplaces feature flame effects created by LED lighting, so there is no combustion inside. This also makes them incredibly energy-efficient. The flames can be operated without engaging the heater , so an electric fireplace will never overheat a room. This means that if you are cooking and entertaining your guests in the kitchen, you can have all of the ambience of a fireplace with exactly the right amount of heat, or no heat at all when the oven is on.
As today's kitchens typically open to most of the main living areas, it's important to consider sight lines and feature walls. An electric fireplace may be just the thing to transform a mundane bank of cabinetry into a focal point. If there's an eating area, why not add a small electric fireplace to a nearby wall to cozy things up?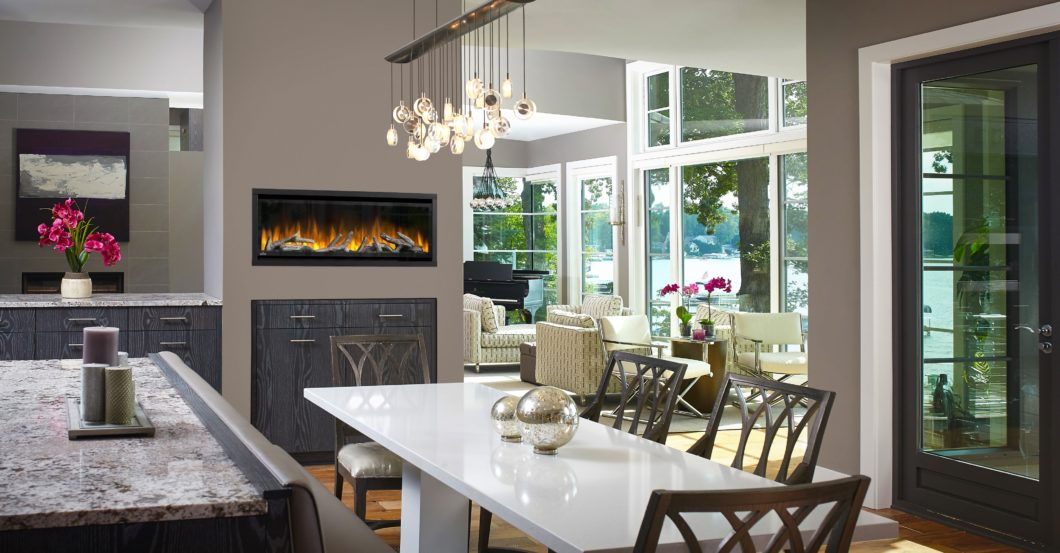 In the bathroom, the popularity of free-standing tubs has created a new opportunity for a gorgeous feature wall centered on the tub. What better way to accent the tub than with a linear electric fireplace mounted above? Flickering flames and softly drifting heat will make an end-of-day soak even more relaxing. Or, if you're at an age when you have your own built-in heater, enjoy the flames without the heat. Crystals inside the fireplace can be lit with LED coloured effects, to accent any décor, or left neutral and understated. If you prefer a more organic design, there are often driftwood kits available to replace the crystals.
With so many shapes and sizes to choose from, there really is an electric fireplace for any space or situation. Installation depths are now as little as four inches off the wall, for even the tightest of spaces. Some vertical units will even fit between regular 16-inch stud spacing. All that is needed is a regular 120-volt electrical connection, preferably on a dedicated circuit. If you are retrofitting rather than doing an extensive renovation, there are solutions that will allow you to install the fireplace without rewiring or doing major construction.
At resale time, kitchen and bathroom updates bring some of the highest returns of any home improvements. You owe it to your clients to upgrade your designs and suggest an electric fireplace!