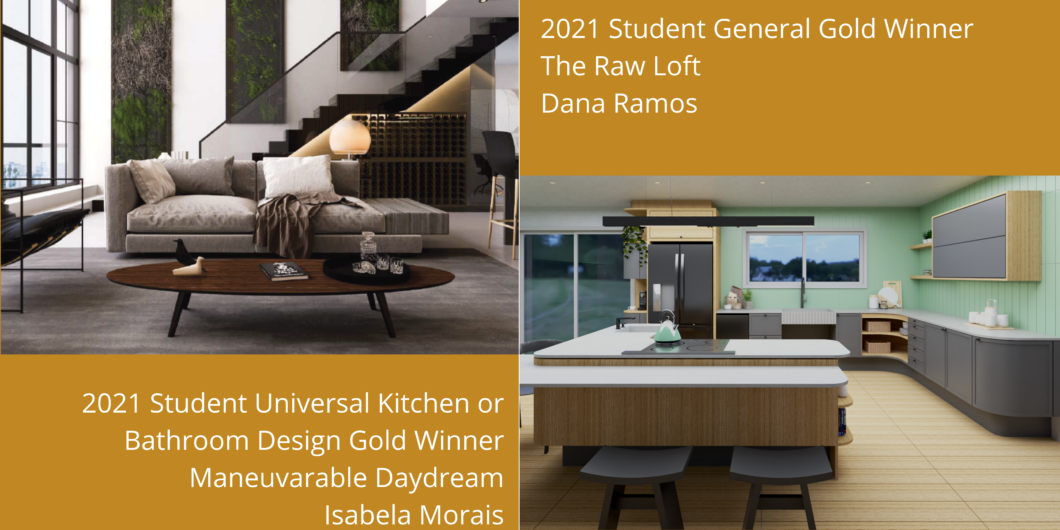 DDA's annual student competition recognizes student decorating and design excellence throughout Canada in a variety of different categories.

This is the first year that the student portion of the DDA Decorating & Design Competition will be held as a stand-alone event, independent of the Accredited Member portion of the competition. The intention of separating the student portion of the competition is to allow DDA to customize and enhance the
student competition experience, including providing a student-focused award ceremony and event. In addition, separating the student competition allows DDA to scale up the scope of the competition to accommodate the growing demand from additional participants.

The intention of the competition is to ensure a level playing field for all eligible students, regardless of their school's level of commitment to and involvement in the competition. The entry format is intended to accommodate the wide range of school program standards found in Canada.
Who is eligible?
The competition is open to students recently enrolled in or graduated from any DDA-recognized decorating and design program. To participate in the competition, entrants must provide proof of the following:

• Enrollment within a DDA-recognized program within the last 2 years, or
• Graduation from a DDA-recognized program within the last 2 years.
Entry Fee
This year, DDA has added a school-based payment option. Instructors who expect and/or require their class to enter the competition may pay a reduced per-student rate directly to DDA. For further details, contact Nancy Bosscha, Awards Chair awards@ddacanada.com

Similar to previous years, students whose instructors do not make use of the school-based payment option may enter the competition independently. DDA student members do not pay a fee to enter the competition. Non-members must pay a fee of $35+tax per entry.
Timeline
More information coming soon!
Categories
Note that depending on the number of entries received, categories may be collapsed.

FAQ
What is the entry format?

The competition will use the same online awards platform that has been in use for the previous three years. It is intended that students will be able to submit their existing school projects to the competition with minimal modification and effort. Entrants may enter up to two separate projects, and can only enter once per category. The entry itself consists of three main components: • A single pdf upload of the student's project (with identifying information removed). Students are encouraged to submit their existing school projects with minimal modifications. • Project detail descriptions. • Basic entrant info, including proof of enrollment/graduation.

How are entries judged?

Entries are judged on their conceptual components only, regardless of whether they will be or have been executed in the real world. Entries are judged anonymously by a panel of design industry professionals. Judging takes place over two rounds; a qualifying round to establish the finalists, followed by a final judging round to establish the winners.

How can I prepare myself to enter the DDA Canada Student Competition?

Entrant support will include a pre-recorded entry form walk-through, as well as a live overview and Q&A webinar, which will be recorded. There will also be email support via DDA Head Office. These resources are offered free of charge to entrants.