Top 6 Questions You Should Ask a Potential Contractor Before Signing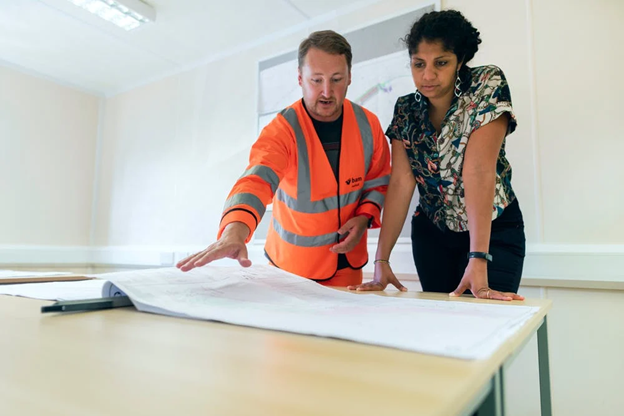 Signing a contractor can be one of, if not, the most stressful part of a home remodel or home improvement project. Chances are you have probably heard horror stories of untrustworthy contractors and the "work" they have provided. However, not all contractors are out to make a quick buck and leave their clients cleaning up the mess. In fact, most contractors are dedicated and committed to delivering their best work on every project. It just takes a little work to find these contractors. The following six questions should help you determine if a contractor is reliable.
1. How Long Have You Been Working in this Industry?
One of the first questions you ask any professional you are working alongside is, "how long have you been working in the industry?" When talking to a potential contactor their answer to this question should allow you to gauge how much experience the contractor has. Once you determine how much experience the particular contactor has you can move on to determining if their past work experience matches the difficulty of your project. You can also think about throwing out a few questions specific to your project like, "are you familiar with different shiplap sizes?"
2. Are You a Member of a Professional Organization?
Not every trustworthy and competent contractor is a member of a contractor's association. However, if your potential contractor is a member of a regional or national organization for contactors this is a good sign they are committed to their craft and the industry. Occasionally, professional contractor organizations also offer additional training and industry materials that may strengthen your contractor's skills further.
3. Do You Have a List of References I Can Contact?
Asking for a list of references is always a necessity when talking to a potential contractor. A reputable contractor should be able to provide a list of past clients who will provide honest references at a moment's notice. After you receive the list, you should spend some time contacting the references and following up on the contractor's work. You can even ask the references specific questions about the work they had completed by the contractor: "Did the contractor properly install ADA grab bars throughout your project?"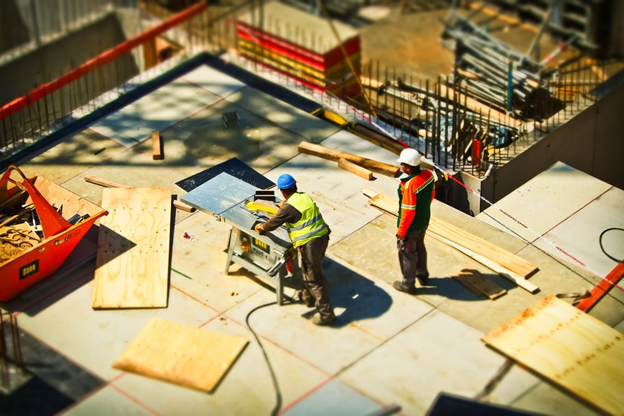 4. Will You Be Working on the Job Site Throughout the Completion of the Project?
Unfortunately, it is entirely too common that contractors get hired by clients and then leave their team to complete the project without supervision. This is not what you want to happen! Asking this question will ensure that the contractor you are hiring will be acting as a project manager and overseeing the project's completion from day to day! If your contractor answers "no" to this question then you will need to ask additional questions such as "how often will you be on the job site?" and "who is going to manage the site when you are not around?"
5. What Timeline do Your Foresee the Project Following?
Towards the end of your conversation with a potential contractor, it is important to transition from questions about their credentials to questions pertaining to your specific project. Getting a good idea of the timeline your contractor expects to complete the project in will give you a good understanding of their commitment and time management skills. At this stage, you may also want to ask the contractor, "how often do you complete your projects on time?"
Are you Enrolled in an Insurance Program Through the WSIB?
The Workplace Safety and Insurance Board provides a number of insurance programs to individual contractors and small businesses. A reputable contractor is more than likely going to be enrolled in an insurance program with the WSIB because they provide workplace insurance, safety training programs, and representation. The WSIB specializes in representing and aiding the work of small businesses and independent contractors, therefore even if your contractor only has a few employees on payroll they can still be enrolled in one of the board's programs.
Of course, not all critical contractors will be enrolled in an insurance program with the WSIB. However, by asking this question you are prompting the contractor to explain the specific insurance policies they are covered by. You don't need to work with a contractor that is covered by the WSIB, but you should always ensure the contractor you are choosing to work with is covered by some accredited insurance program. The WSIB programs are simply the most commonly used insurance programs.
Selecting A Committed Contractor is Key
Oftentimes the difference between a successful project and one that never gets off the ground is the quality of the contractor completing the work. By asking the six questions previously discussed you should be able to determine if a contractor is going to complete your project effectively and in a timely manner. Good luck with the contractor search!
Matt Lee is the owner of the Innovative Building Materials blog and a content writer for the building materials industry. He is focused on helping fellow homeowners, contractors, and architects discover materials and methods of construction that save money, improve energy efficiency, and increase property value.