The Future of Design: 2019's Best Student Design Work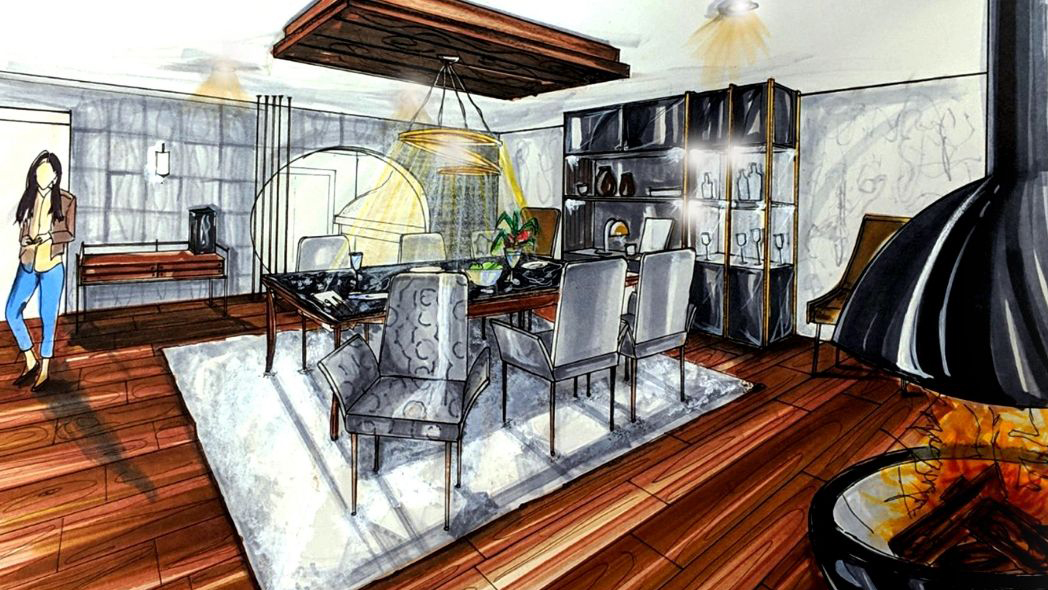 DDA Canada
Design
Decor
Bathroom
Student
Award competition
Winner
Contemporary
Condo
Each year, the DDA holds its Decorating and Design Competition, an industry event geared towards giving established and upcoming designers and decorators a chance to show off their work.
Take a look at these award-winning general student project designs.
Student – General decorating & design
"Award-Worthy Edgy Industrial Condo"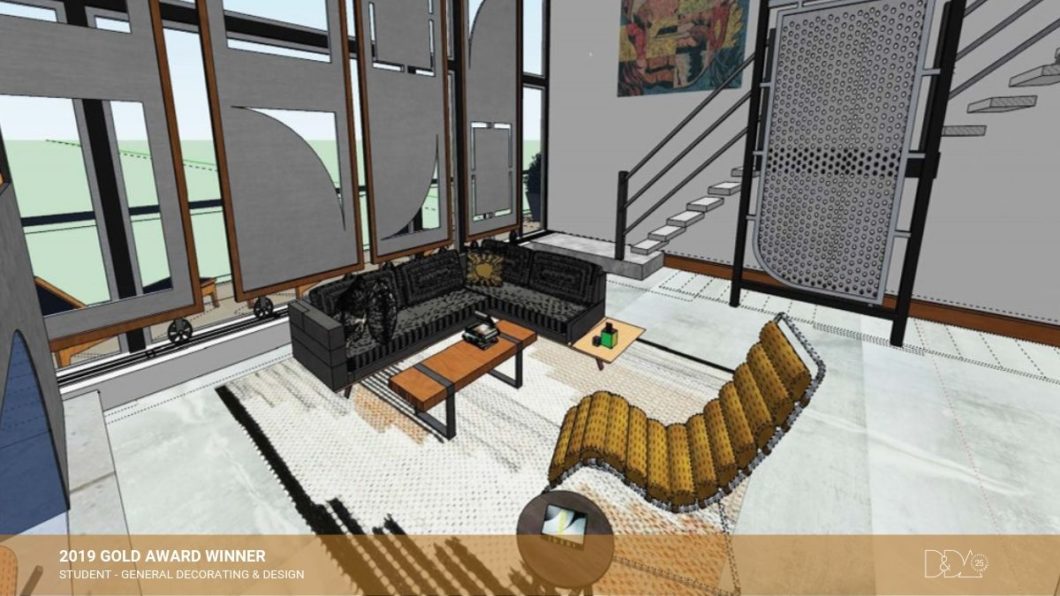 This artsy and active vegan family of four share a passion for modern heroes and comic books. The challenge was to develop an industrial design that showcased the 21-foot ceiling in the living room.
We personalized the decor with several custom pieces like the over-sized privacy screens and a 2-sided fireplace that also serves as a display for the clients' book collection. A huge chandelier made of recycled cardboard occupies the aerial space in the living room and serves as a focal point. The careful balance of these elements is paired with durable organic materials, metals, and earthy colours that come together beautifully to offer a timeless look that embraces the clients' lively personality.
Designer: Suzanne Chenard
Award: Gold
"Steward Bathroom"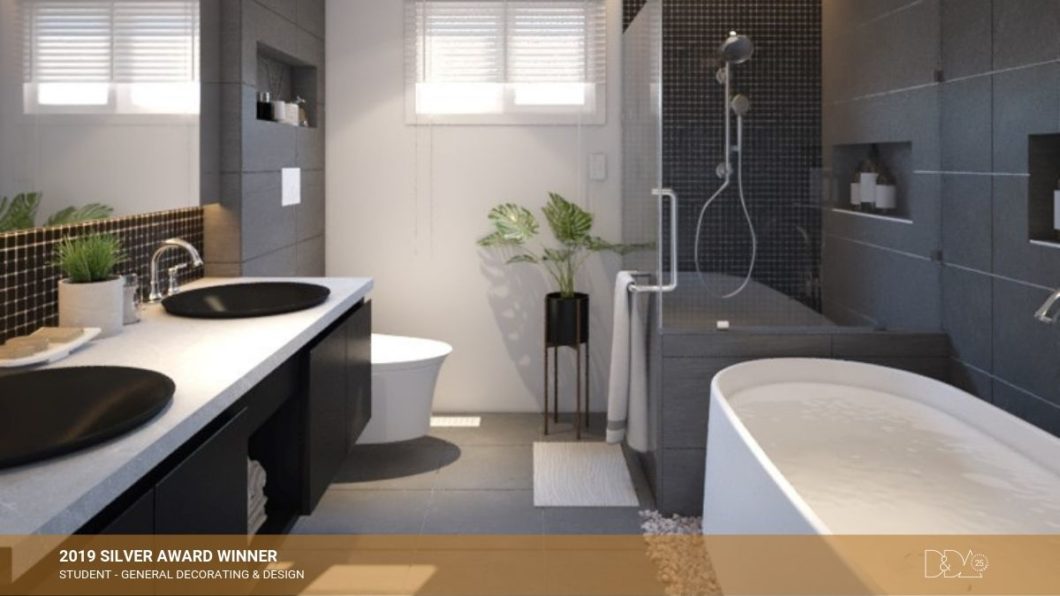 The client wanted a minimalist and modern bathroom in natural materials with both a shower and a tub, and a double sink.
We took the neutral tones from the materials—the black laminate cabinets, the dark grey tile, the light grey soapstone, and the white walls—and used house plants to add life and colour. We increased the area to accommodate an additional sink and a standing shower. We used a wall-hung toilet with cleansing functionality, and a motion-activated, hands-free lid. We replaced the shelves with niches for storage and easy cleaning.
Designer: Mai Thao
Award: Silver
"Contemporary Style"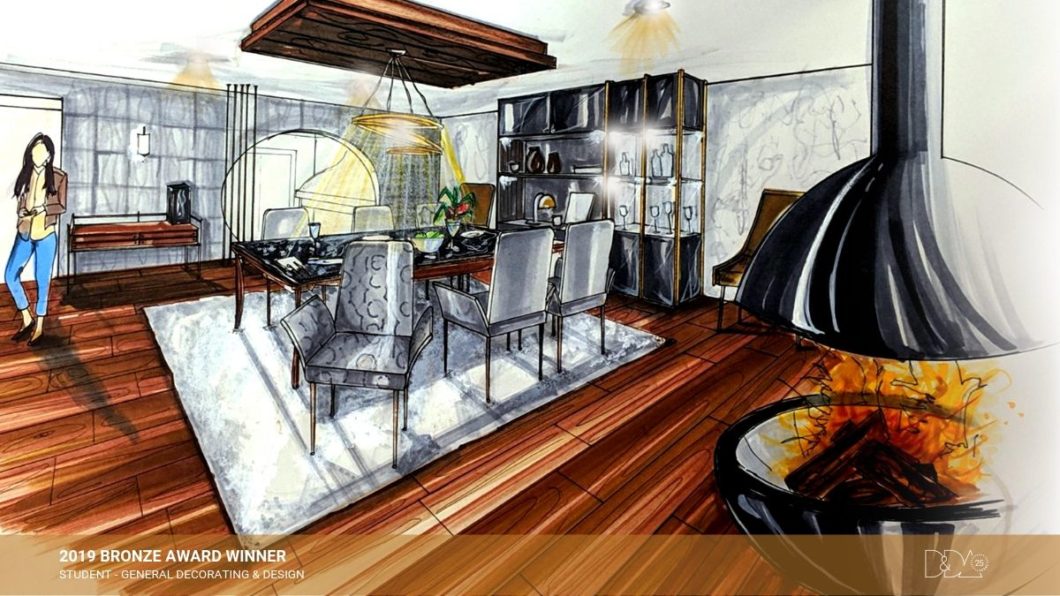 The clients wanted a practical and open contemporary space that is balanced and comfortable, to showcase area rather than things. They wanted to merge the elements of exteriors into the interiors wherever possible and elevate the feeling of nature inside the house. By focusing on colours, space, and shape, we made the interior sleek and fresh but comfortable.
Designer: Bhoomi Patel
Award: Bronze