Sexy Style for Your Bedroom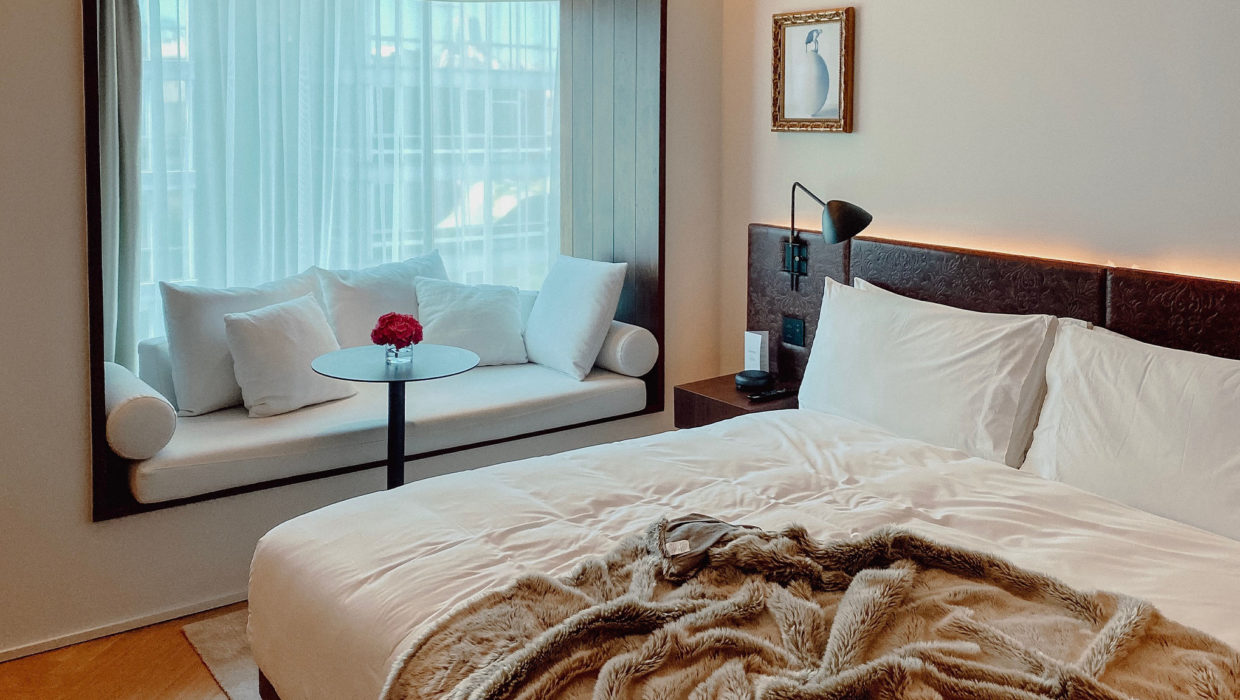 Maybe it's the popularity of 50 Shades of Grey or vampire-themed television shows such as True Blood, but lately it's all about dark, gothic glamour when it comes to creating a sexy space. Candles and candelabras, Victorian-style chandeliers, gilded mirrors, and heavy drapes and bedding can all be used to make your bedroom rich with romance – and a touch of dark, heady passion. Here are some tips to get your room in the mood.
First up, draw the eyes to the bed.
You want it to look seductive and luxurious – not boring and neglected. Invest in some satin sheets, plenty of pillows and a heavy duvet in a deep, intense colour such as purple, red or chocolate brown to create a feeling of luxury. And of course, even before you spruce up the bed you have, be sure it's the bed you want. If it's not comfortable, invest in a new one that will make you want to spend more time in it.
For lighting and ambiance, consider candles. Go with simple scents or unscented (you don't want the room to smell like potpourri!) and clump them in small groups of three, four or five in a few spots around the room. To really spark the "flame," you could even consider installing an electric fireplace that allows you to control the brightness and warmth of the "fire." Another good option for controlling the light is to install a dimmer switch, allowing you to adjust the light to match your mood.
Next (and perhaps most importantly), simplify and de-clutter. You don't want laundry piled in the corner, work piled at the foot of your bed or kids' toys scattered around the room. Keep it clean and simple and organized, so that when you enter the room, your first thoughts are either rest or romance – not what you have to do tomorrow. Along the same lines, avoid anything overly frilly or girly. Some women may think that feminine décor adds a sense of romance, but it doesn't necessarily hold the same allure for the male species. Instead, clean lines with small accents of romance will do much better for both of you than a bunch of frilly accouterments.
All it takes is a few fixes to what you already have (and maybe a few purchases) and you can transform your bedroom into a boudoir.