Make Your Kitchen a Healthy Haven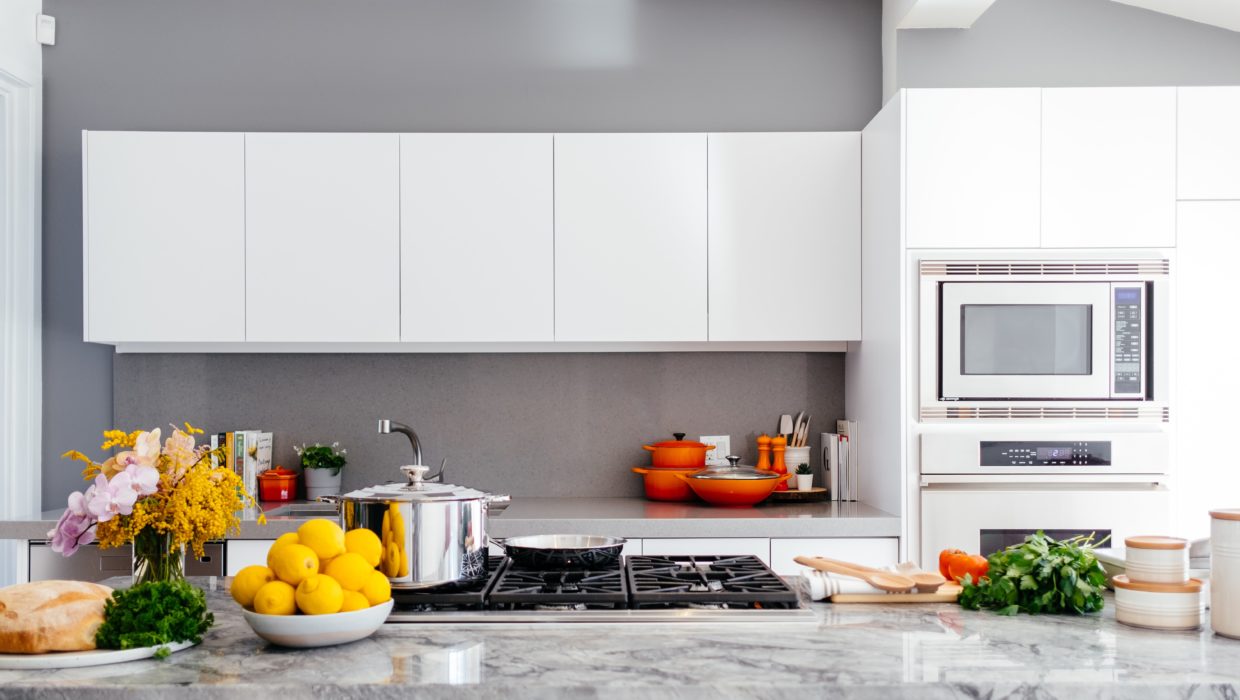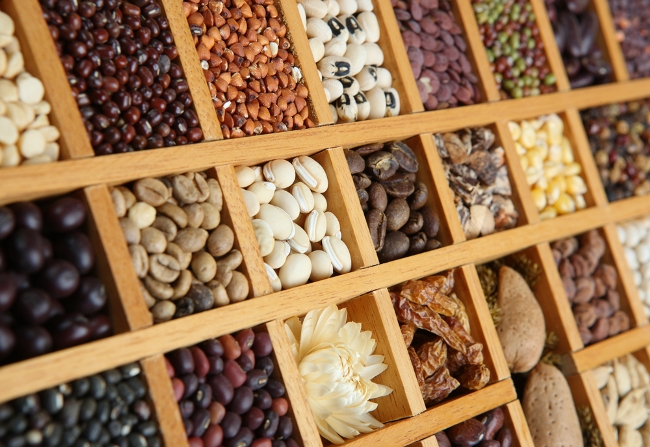 Healthy eating can feel like a challenge – especially when we're strapped for time. Breakfasts become quick grab-and-go meals and dinners often become takeout after a long day at the office.
The easy answer to give (but not to implement) is to stock up on healthy foods. But if you want to stick to healthy eating regime, you should also consider revamping your kitchen. With a few design tweaks, you can make healthy eating easier and more appealing.
Clean, clean, clean and organize
A messy kitchen is the last place anyone wants to spend time in. If your pots and pans are difficult to access, or your sink is filled with dishes, or your fridge hasn't been cleaned out in weeks, you'll be less likely to tackle any cooking project – and will instead head straight for the phone and take-out menu. Reorganize your kitchen tools and appliances so that you'll actually enjoy your time at the counter.
Add a centre piece
A large bowl of brightly coloured fruit in the middle of your kitchen table looks lovely (how many times have you seen this simple accent included in kitchen displays?), but it'll also make you more likely to actually eat the fruit. We're drawn to colours, both in décor and in nutrition and you won't be able to resist the colourful options when you see them every morning without digging through the fridge. Just be sure to restock the bowl regularly.
Show off your spices
One of the best ways to get ourselves excited about cooking – rather than eating out – is to play with new recipes and flavours. Buy a nice spice rack and prominently display it in the kitchen. And while you're at it, put your cookbooks on display, too. You'll be more likely – and more keen – to use them.
Create an easy eating space
If your kitchen table is always piled up with paperwork, you'll be less likely to eat at it – and to instead turn to on-the-go meals. But eating as a family at the table is one of the best ways to be more mindful of your food and eating habits. Add an eye-catching tablecloth, a centre piece of flowers or fruit and some comfy cushions to make the table more inviting. As well, add bright, sheer curtains to your windows in order to let in lots of natural light.
Healthy eating is about more than just watching what you eat. It's about enjoying what you eat as well and you'll be more likely to enjoy a healthy meal if your kitchen is a healthy-looking space.