Kitchens: What's Trending for 2017
The biggest and easiest trend for us to get on board with for 2017 is 'kitchens that don't look like kitchens'. New home design and renovations err on the side of opening up the living space and this trend fits right in, to allow a cohesive flow of aesthetic form paired with intentional function.
Ways to achieve this, while weaving in additional trends:
Go Handle-less
Less is more when it comes to this movement. Lending itself best to contemporary, Scandinavian or mid-century modern spaces where simplicity and alignment is everything. Thoughtful placement of reveals and shadow lines in the millwork give clean, interesting transitions to highlight horizontal finishes like countertops and flooring materials.
Incorporation of technology like servo-drive, hardwired mechanisms that power the opening and closing of drawers and uppers, along with a more cost effective 'tip-on' option, make moving through the kitchen a breeze. A few appliance manufacturers have also aligned, creating collections of handle-less cooking and refrigeration options.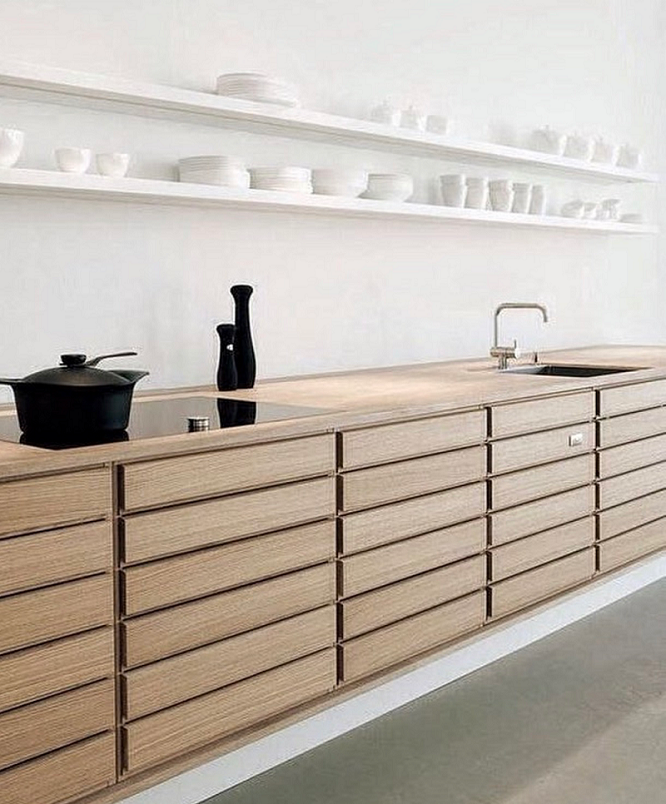 Campaign Furniture
In this transitional trend, hardware is EVERYTHING. A historic movement, this furniture dates back to the 1800's and was utilized by the ever so stylish and inventive, British military. The compartments would be broken down to create folding chairs and small chests.
Really classically tied into a kitchen space with ease as the trend best lends itself to framed or inset cabinetry, characteristically styled to have the appearance and finite detail that furniture pieces possess. The solid, flush inset hardware creates that travelled, curated timeless look and now is available in stunning new age finishes like matte blacks and polished nickels.