Extending Your Living Space to Outside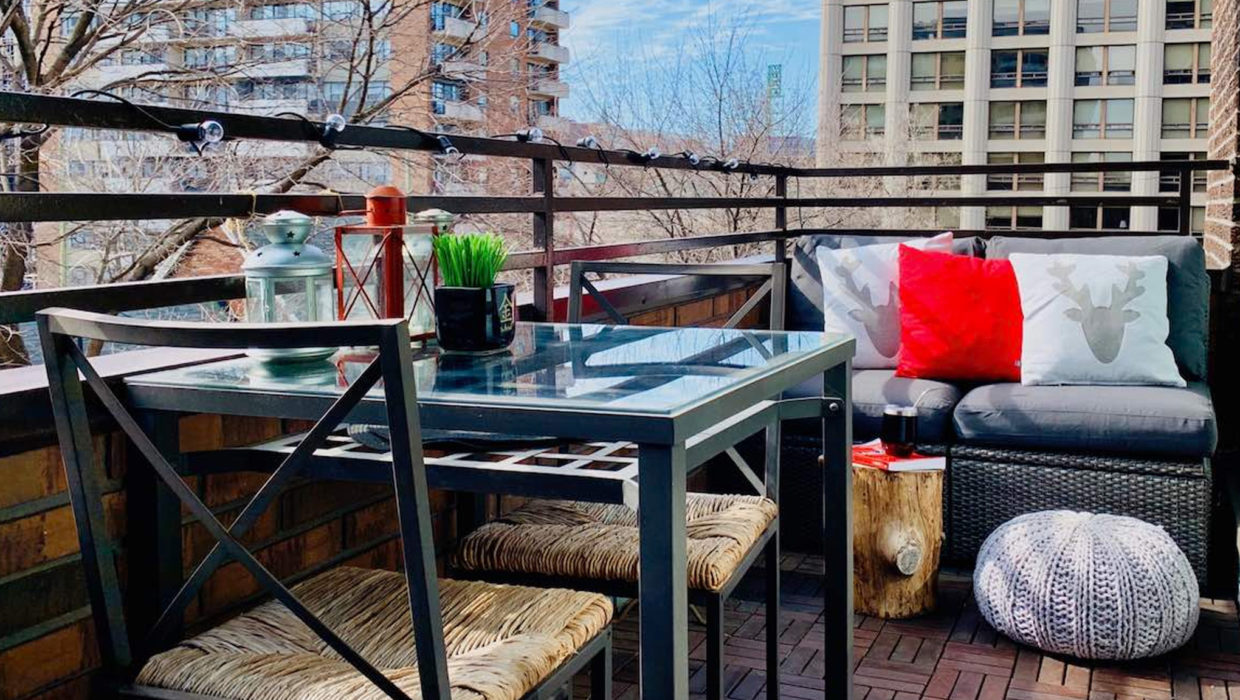 When you live in the city, sometimes it feels like living in a concrete jungle. These tips will help you make the most of your balcony, no matter how small, and create your own urban oasis.
THE BALCONY
Many people choose to live in urban neighbourhoods surrounded by pubs and restaurants. The goal of this project is to extend the living space to the exterior and utilise every corner of this city condo.
This condo apartment has a balcony, but it's very small. However, space planning is one of my specialties, so I made it possible. I started the design covering the concrete floors of the balcony. I picked some beautiful decking teak floating floor.
DIVIDE A SMALL SPACE
To make this small balcony feel bigger and more useful, I divided it into two different zones: One side designed to relax with comfortable seating creating the feeling of an outdoor living room, with a real tree trunk as a 'coffee table' for drinks and snacks. There's also a separate dining space, with a table and 2 chairs. The decking brings the zones together.
LITTLE DETAILS
When it comes to decor, the smallest details make the biggest statements and say the most about the people who live there. Lighting is one of the most important design elements. On this balcony, various lanterns and white led string lights around the rail were used. In addition, playful accessories in an accent color, in this case red, combine the entire design in this fabulous stylish urban balcony.