Design by the Book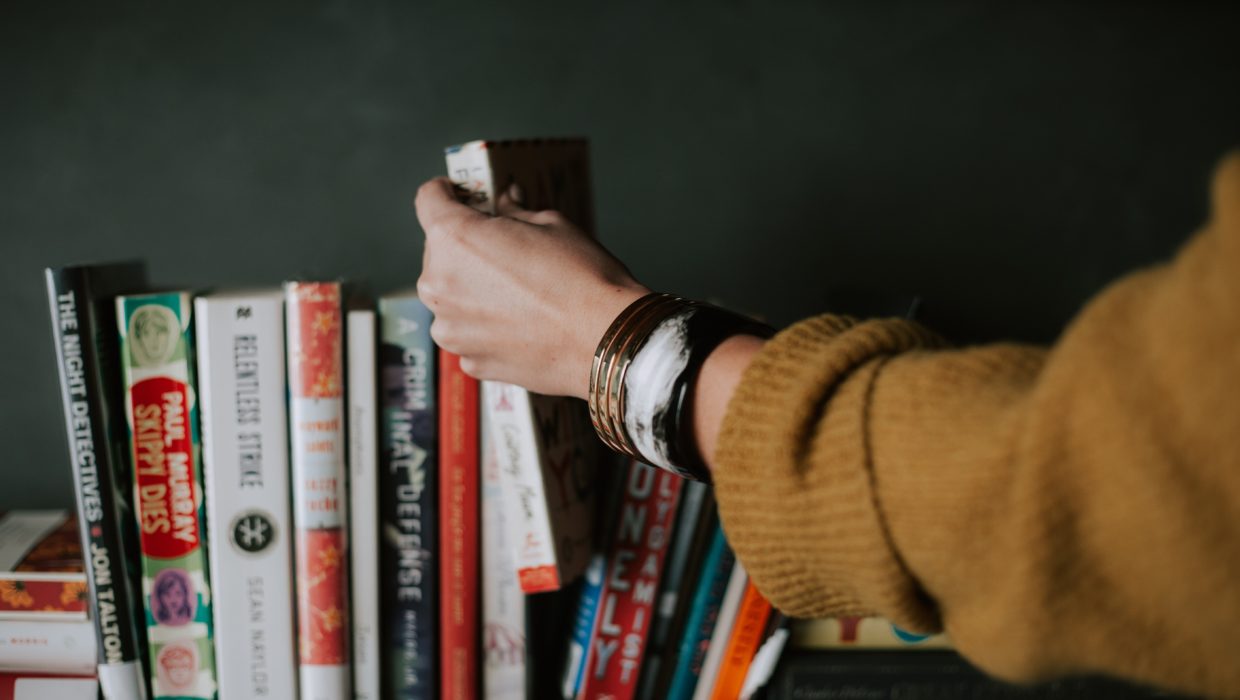 So what happens if you or your Client have a small space and refuse to Marie Kondo their library? Sure, you can pick up a few Billy bookcases at IKEA for a song but they still take up valuable real estate in a small space. So what are some options for displaying books when every square inch counts? Here are my four favourites.
Stack It:
Books make great styling props for more than just bookcases. Stacking them on a coffee table creates interesting table scapes. Also stacking a few under a lamp raises it so the light source is at a different level. This helps give different light levels in a room or can even out two different height bedside lamps to create symmetry. They can even be stacked in the open space under a side or bedside table if its legs are long enough. Best of all: it's totally free!
Streamline It:
Replace a big bookcase with a slim tower like the Story bookcase from "Design Within Reach" (or any knockoff available from Wayfair or Amazon). Not only are they more visually interesting but their tighter framework means they can fit into way more places. They fit perfectly into a bedroom, living room or even a hallway or entryway. Their lack of bulk is also great in small places because they have a lot more negative space. They come in a few different heights and colour finishes and can be set up creatively. You can use one or several grouped together for more impact. While the DWR originals can be pricey ($300-$400) you can find knockoffs for considerably less (about a third lower).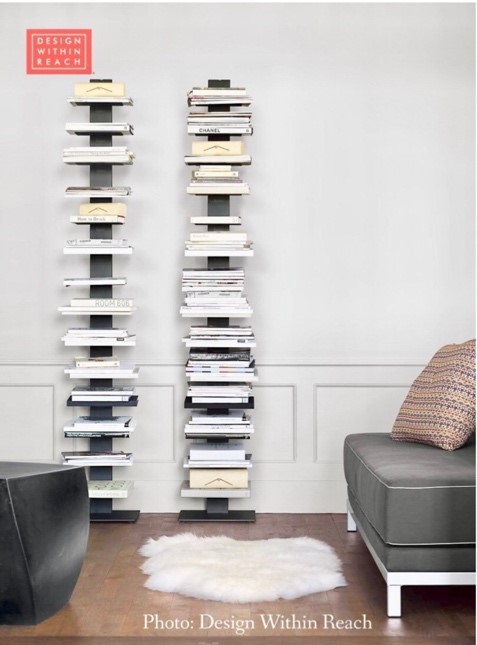 Up, Up and Away:
Going vertical is nothing new to Designers. We've long known that every inch is usable if you think about it and wall space can be used for more than just paint, art or wallpaper. If you're looking for a nifty way to store books without taking up floor space, consider the Conceal Floating bookshelf from Umbra. This clever design is basically a large L bracket with a small hook at the back end. You screw the back plate onto your wall and slide a hardcover book onto the horizontal plate sandwiching the plate between the last page and bottom cover. The lip of the bottom cover slips into the hooks creating a hard surface shelf. You can then stack other books on top to hide the wall plate up to 20 pounds. They come in two different sizes for $15- $20 (the larger size is pictured).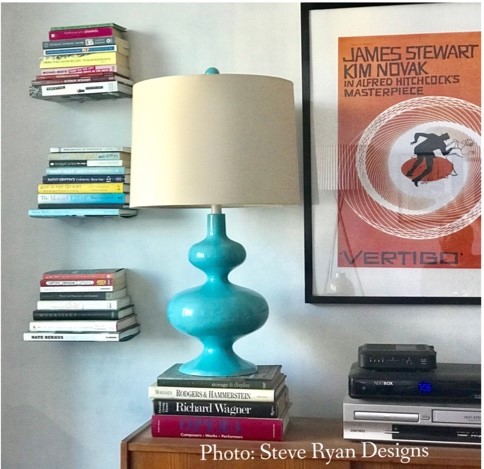 The Dead Zone:
If built ins are more your thing, consider building them around a doorway. The archway around a door or passage is often a 'dead space'. Usually they're just decorated with some art or gallery wall of family photos. Also, the corners are a bit tight to place any real significant furniture. So consider designing a built in for this area instead. Not only can you go from floor to ceiling but you can carry it right over the opening and take full advantage of the wasted negative space above the door. While the shelving may take up 12" of floorspace, having it against the wall in this 'dead zone' area doesn't really affect the floor plan and furniture layout because you couldn't use it much anyway. This is your most expensive option but also the most effective.
So, if you or your Client is a book lover with a vast collection of reading material they insist on keeping, consider one, or all, of my four favourite options (the Conceal Floating Bookshelf is great in a kitchen for access to cookbooks).