Chapter Update – May 2019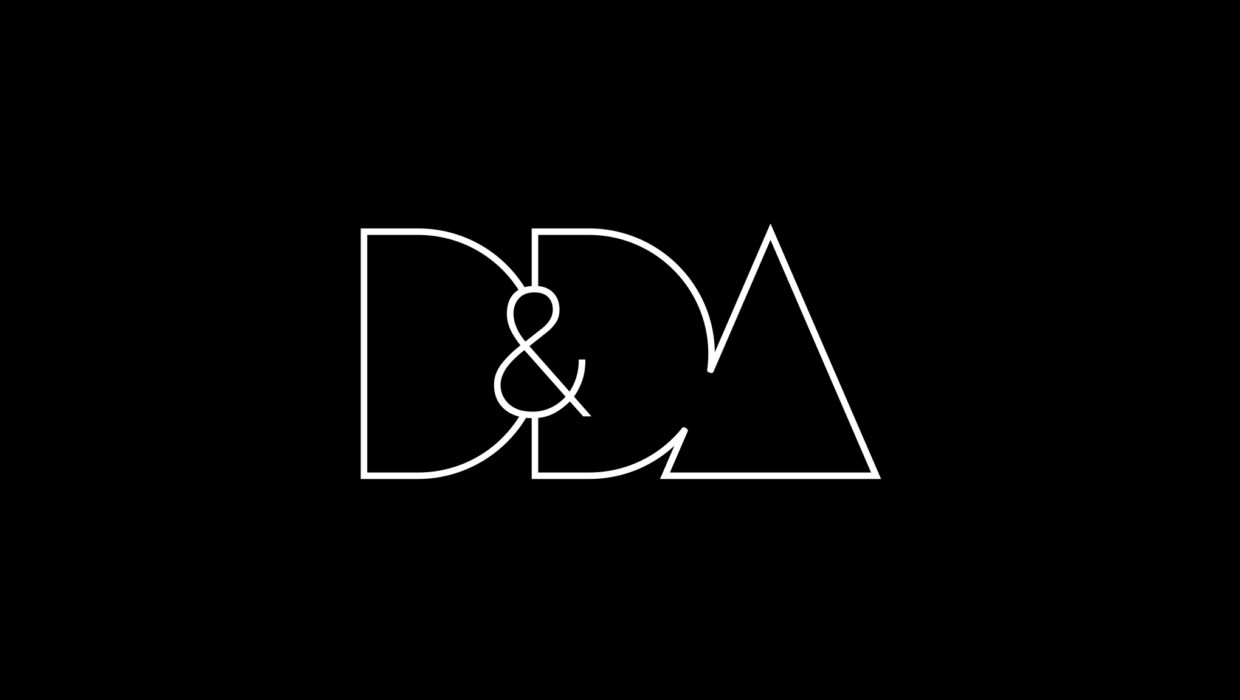 Updates from DDA's local Chapters
In this brief: Alberta, GTA West, National Capital Region, Toronto
ALBERTA
At our Alberta Chapter AGM on April 17th we did not reach quorum with Accredited members to vote for the nominated Slate of Officers so we will be voting again at our meeting on May 23.
The following executives have been nominated and need to be voted in for the 2019-2021 term:
President: Ana Cummings – Accredited
Vice President: Wanda Weston – Accredited
Secretary: Christine Brenneis – Accredited
Treasurer: Position Open
Membership Director: Position Open
Program Director/Product Knowledge Events: Julie Quinney – Accredited
Communications Director: Kimberly Dyck – Accredited
Student Ambassador: Stephanie Ingram – Affiliate
We wanted to take this opportunity to congratulate all the DDA award winners this year! We are very pleased to announce Alberta DDA winners, Kim Purvis for winning silver in the bathrooms under $30K category, Christine Brenneis for volunteer of the Year, and CF Interiors for Affiliate of the Year. Way to go!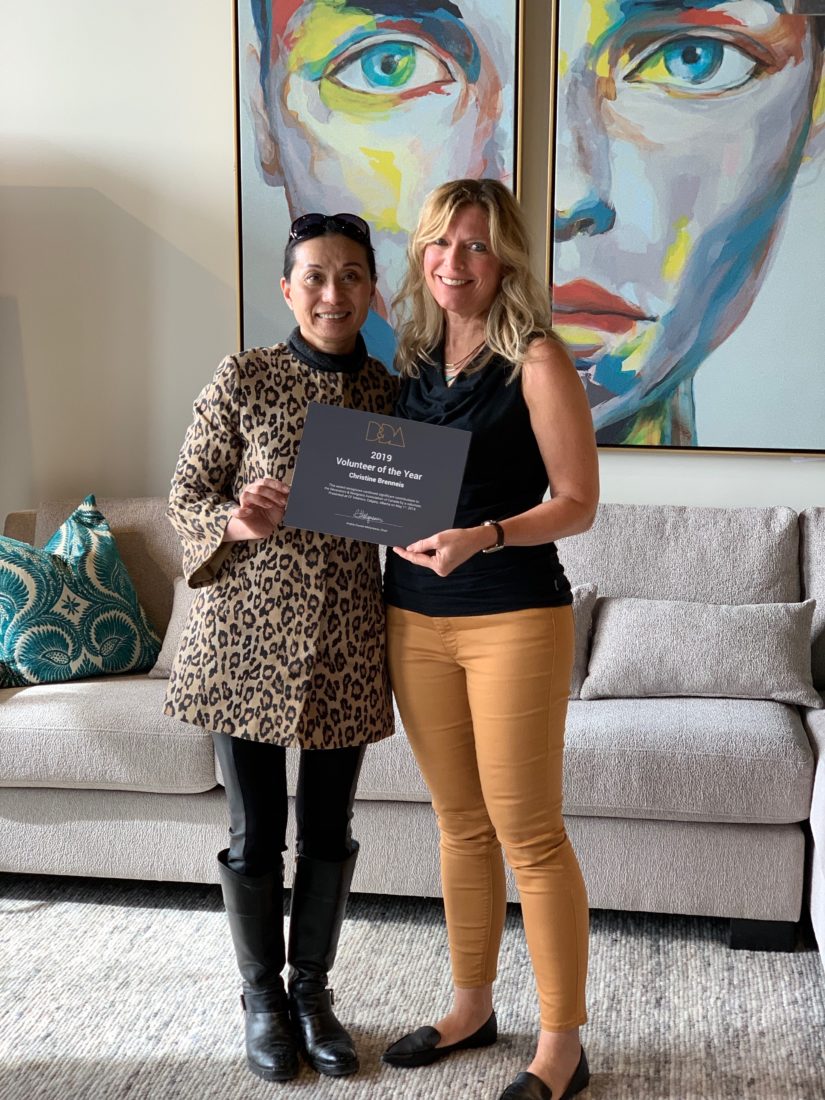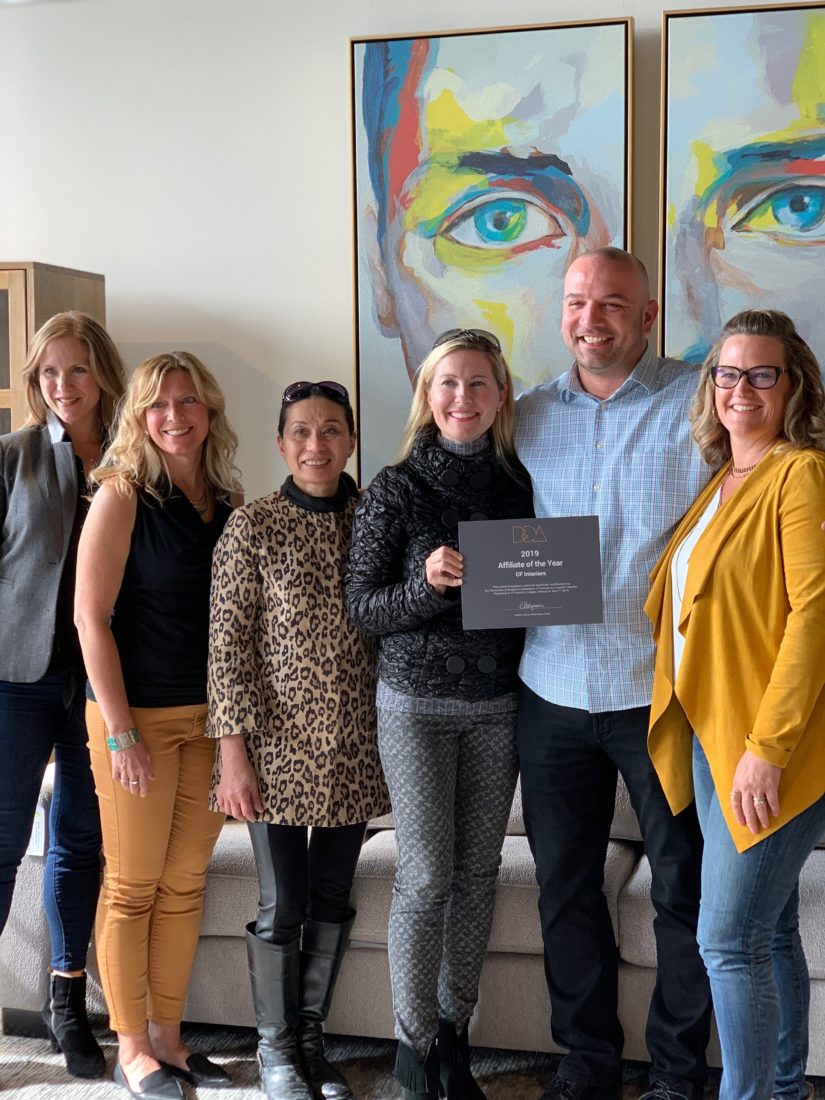 Our AGM was held at the Ruberto Ostberg Gallery. Anna Ostberg is an exhibiting artist and owner of the Gallery and endeavours to provide an approachable feel toward original art. As an artist herself, Ana has an inclusive approach to supporting artists and promoting their work in the Gallery. Ana has relationships with various local artists with solid clientele and curates one exhibition per month. We were also treated to guest speakers, Fruit Salad Furniture Design & Upholstery: Dana and Ryan are the owners of this refinishing furniture and upholstery company "with a twist"! With art design and woodworking backgrounds, the pair focus on respecting the traditional but add a contemporary spin on a piece – whether in the wood refinishing, upholstery or both. The goal is to create original pieces and keep the pricing affordable. Fruit Salad sells furniture pieces through Murphy's Mid Century in Inglewood.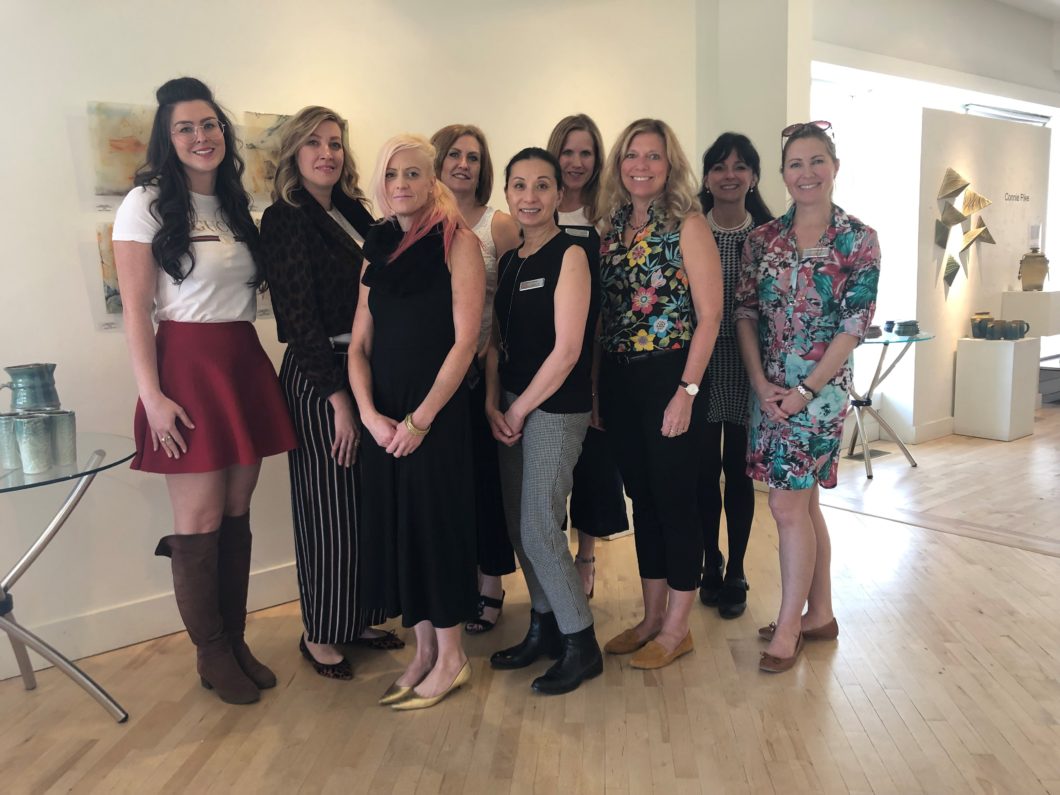 GTA WEST
Roxanne Boutzis has joined the GTA West Board as our new Treasurer. Welcome Roxanne!
CEU Event hosted by Kohler on Tuesday June 11, 2019 5:30 pm – 7:30 pm.
Presented by Amy Hampton-Davies, National Sales Manager at Kohler Canada. EMCO/Ensutie Showroom Unit 3-5 Trillum Drive Kitchener, Ontario.
Presentation Overview:
This CEU provides inspiration and an overview of kitchen and bath products that will meet the demands of the luxury consumer.
Learning Objectives:
At the end of this program, participants will be able to:
Discuss how luxury is defined by the consumer and why the business of luxury supports the economy.
Discuss differentiators of the luxury market including history, uniqueness, craftsmanship, and personalization.
Review what manufacturers are producing for the luxury market to meet demands of unique style and functionality with new technologies.
List examples of how using these products can meet and exceed the expectation of holistic luxury living environments for the kitchen and bath, in projects both large and small.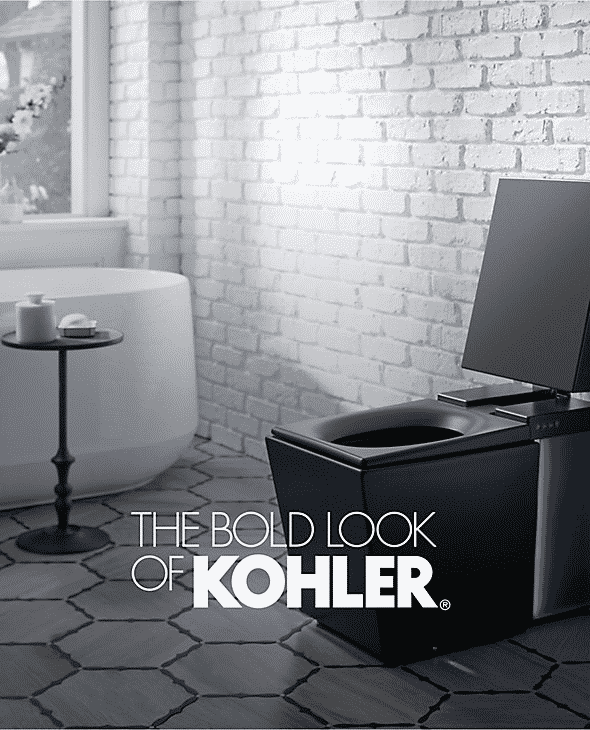 NATIONAL CAPITAL REGION
Last month we were fortunate to be hosted by Affiliate Member Ceragres at a lavish "Creative Breakfast" in their Ottawa Boutique Workspace. With the introduction of several new tile collections, members had an opportunity to play with patterns, textures and colours to exercise their creative juices!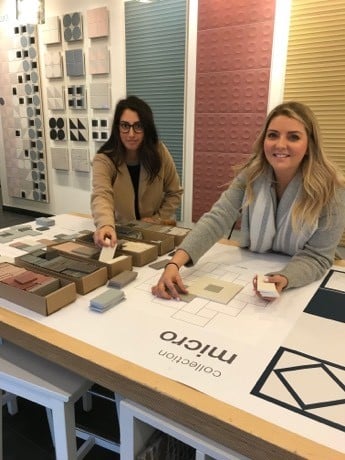 As always, we were welcomed to a beautiful breakfast buffet and enjoyed time to catch up on the latest news from designer colleagues.
The array of tiles was stunning and these are just a few samples.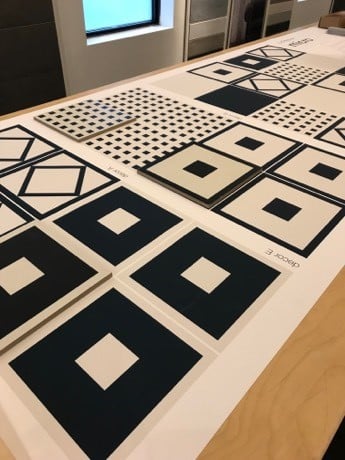 Gotta love these large mesh backed formats for easy installation!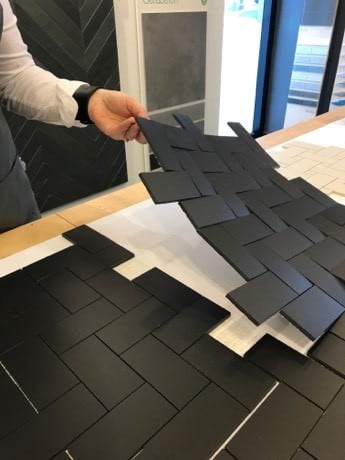 It was a most enjoyable morning and everyone left with ideas percolating on how these new collections could be incorporated in our upcoming projects.
Thank you to Boutique Manager Esther Fleurant and all the associates at Ceragres!
Submitted by Margaret Struthers, Director NCR Chapter
TORONTO
Our April DDA Toronto Chapter event was a great success! Aquavato has a beautifully curated showroom with a wide variety of high-end design plumbing fixtures for your project needs. Our members enjoyed a delicious lunch, graciously provided by Aquavato.
Special Guest, Thermasol, presented a CEU on how to bring your client's the ultimate steam shower experience. We learnt about three main area of steam showers; history+science, benefits, and technology. Steam has a number of health benefits, some of which include muscle relaxation, better sleep, detoxification and much more. Thermasol enlightened us on how we can curate a personalized spa experience for our client through various enhancements, such as adding aromatherapy to the spa, or chromotherapy. Adding new technological features to Thermasol's line up is exciting, you can now play music or even watch Netflix in your shower now! Learning about the unlimited choices to help create you client's personalized spa was a topic well received.
Congratulations to our Toronto Chapter award winners:
Rotem Golan won Silver for Kitchens under $50k, Gold for Bathrooms under $30k
Svetlana Tryaskina won Gold for Kitchens over $50k, Silver for Bathrooms over $30k, Gold for Interiors over $100k
Nancy Lem won Silver for Bathrooms over $50k
Leanne Tammaro won Gold for Kitchens under 50k, Bronze for Bathrooms under 30k (Leanne entered and won as a team with Adolphina Karachok as business partners in Design Theory Inc, who is GTA West)
Elena Gouchtchina won Gold for Challenging Budget
Marisa Lupo won Gold and Silver for Interiors w/o Construction $10-45K, Silver for Interiors over $45k under $100k
Patti Wilson won Bronze for Interiors w/o Construction $10-45k, Bronze for Interiors over $100k
Katherine Porath won Silver for Interior with Construction under $45k, Gold for Universal Kitchen and Bath (Accredited), Pinnacle Winner
Andria Cowan won Silver for Universal Kitchen and Bath (Accredited), this was a joint entry with Katie Golec (they are both from ACM Designs), Katie is with the NCR chapter