Chapter Update – July 2019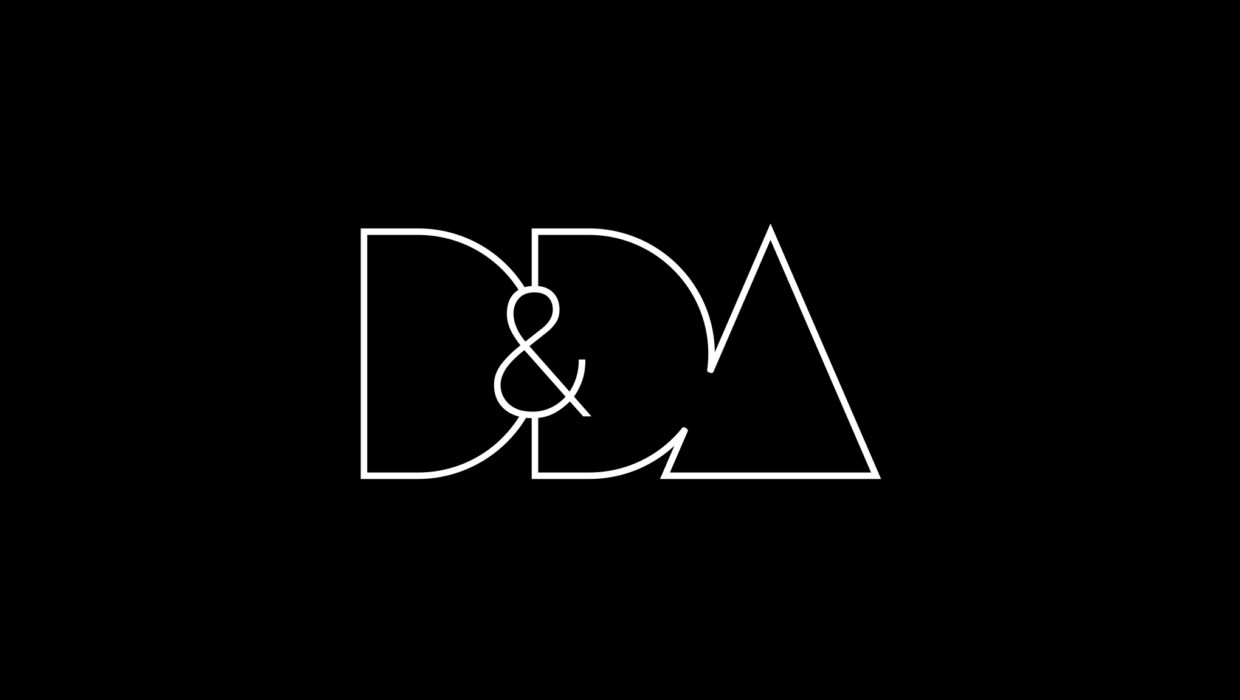 Updates from DDA's local Chapters
In this brief: National Capital Region, GTA West, Toronto
National Capital Region
Last month we were delighted to be welcomed to a Robert Allen fabric and wallpaper seminar at European Glass & Paint. Our hostess, Tamara Black, greeted everyone with morning treats and coffee and provided an overview of European's new showroom offerings and designer services.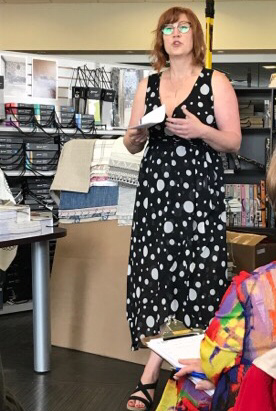 Here is Stacey Price speaking on behalf of DDA, the Decorator & Design Association of Canada, to let others know how exciting and informative membership can be for their Design business.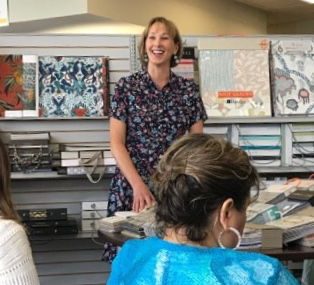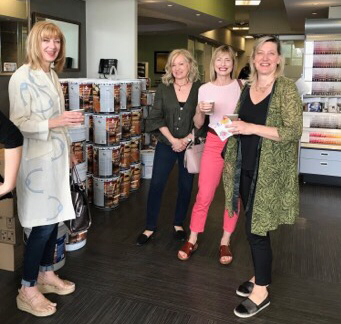 Claude Cefaloni, Senior Manager for Eastern Canada, spoke about the Robert Allen business and the technology of specially treated fabrics for stain resistance or outdoor use. Sales Representative, Lesia Spolsky introduced many different lines of fabric such as Clark & Clark, Studio G, and Robert Allen.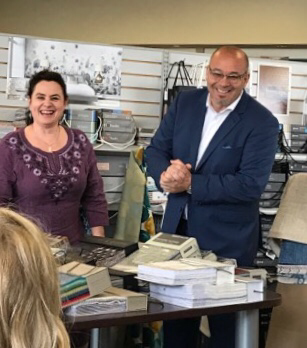 Here are layers of fabrics in linen looks and a variety of colours. The patterns are made to coordinate with each other for multiple applications. Light weight feathers and florals can be used for different applications depending on your decor needs. From dramatic, to whimsical prints in fabric and wallpaper, there is something for everyone!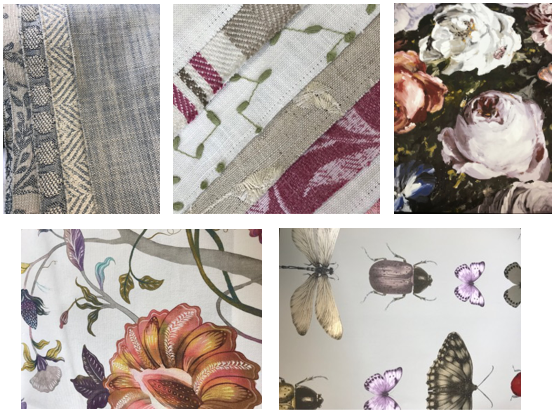 It was quite an informative morning and we left equipped with new information, inspiration and connections!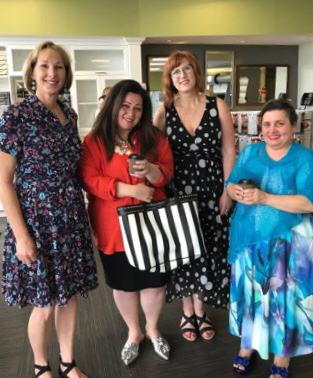 GTA West
GTA West is looking to fill these board positions:
Special Events
Treasurer
Director of Affiliates
Communications (beginning in September)
Upcoming Events Scheduled:
August 8 is confirmed for – Caesarstone & Stylish Fireplaces & Interiors CEU: Building, Renovating & Decorating with Electric Fireplaces.
350 CALDARI RD VAUGHAN
10:30am Meet and Greet
Ceasarstone Presentation (ie. new product line)
12pm Lunch
12:30 CEU Building, Renovating and Decorating with Electric Fireplaces 1:00 Dessert and Door Prizes at Stylish Fireplaces and Interiors
September 12 – AGM for GTA West – location TBA
October 8 – Litemode/ Phil Todoroff – Phil is a professor at Humber College and teaches lighting to Interior Design students.
November 7 – Hallmark Kitchens/ Sherwin Williams CEU
December 9 – Holiday Coffee meeting in Milton
Working on recruitment initiatives to grow membership
Planning is underway for the joint PD day with the Toronto Chapter for 2020
Toronto
Our Summer Social took place July 11th at The Spoke Club event and was a great success!
It was such a fun night; everyone really enjoyed themselves.
The highlight was that it definitely helped promote our organization – DDA to members, non-members and affiliates.
The following pictures speak louder than words: