Bringing Cottage Design Into Your Home, Year-Round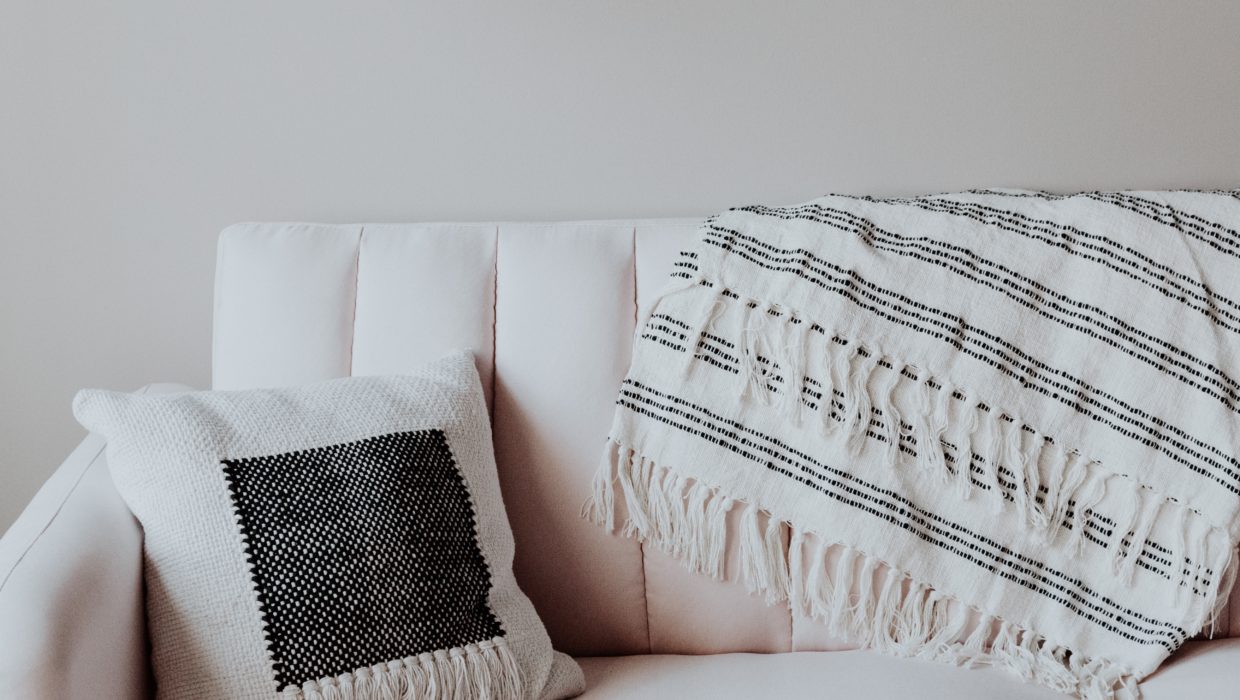 When you think of the way you furnish your cottage, you think of durability, light and airy in colour and texture, comfortable and, of course, stylish. The questions you should be asking yourself when purchasing a sofa are:
"Is the frame hardwood?"
"Is the foam high-density?"
"What is the rub count on the fabric?"
Other questions would concern the comfort level, and the use of the furniture piece in question. When looking for cottage furnishings, most clients want deep-seated comfort, and in most cases the same is wanted in our homes, whether it be in a sitting room, or family room setting. In this case, a deeper frame is perfect for lounging, getting cozy while reading a book, "closing your eyes" for a few minutes, or enjoying a family game night.
Slipcovers are almost always recommended, not only if you have children, but simply to protect from long-term wear and tear and the odd pet snuggle. A slipcover also provides you with two looks, allowing you to change things up when hosting guests, and makes for easy care of your beloved sofa.
The most important aspect to consider when purchasing a sofa for your cottage would have to be the fact that it is manufactured in the highest quality materials, to provide a durable, comfortable cottage feel in your home, for years to come.
The sofa pictured below features show wood legs with lightly textured fabric: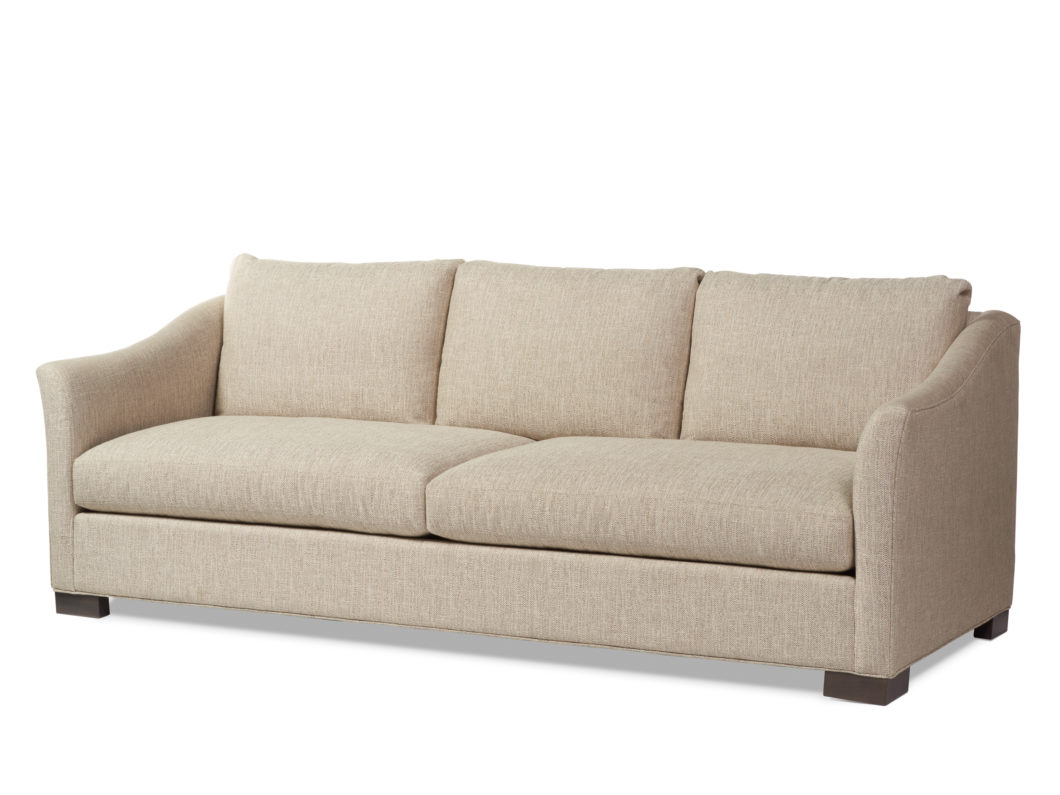 This second sofa features a softer, yet durable fabric slipcover: